Awards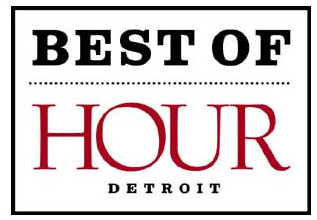 Voted "Top Chiropractor" by HOUR Magazine SEVEN years in a row: 2019, 2018, 2017, 2016, 2015, 2014 and 2013
Dr. Amy D. Gramzow was named "Top Chiropractor" for the seventh year in a row by HOUR Magazine, Detroit's largest publication. Her selection was decided by an annual peer-to-peer survey asking fellow chiropractors in Detroit to identify the area's top doctors. HOUR Detroit Magazine surveyed more than 16,000 Chiropractors in the greater Detroit metropolitan area who they recommend for excellence as a Chiropractic Physician. As the magazine stated, "Almost everyone knows someone who's been to a Chiropractor for back pain, but did you know that Chiropractors are also important primary care practitioners?"

Voted #1 Chiropractor 2014 by The Macomb Daily's "Best of the Best"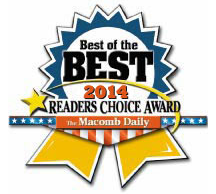 The results are in for the The Macomb Daily's "Best of the Best," and Dr. Amy Gramzow has won again! Each year, people across Macomb County are asked to submit their votes for the Reader's Choice Awards and select the "Best Chiropractor," among other categories.
This is the fourth time that Dr. Gramzow has been named among the Top 3 Chiropractors in Macomb. The Macomb Daily honored her with this distinction in 2009, 2011, 2013 and 2014.

Thanks to all of her loyal and supportive patients for awarding her with this honor.